Stoelting Frozen Treat Equipment
Accessories
Stoelting also offers accessories for our freezers, such as remote mix pumps to keep mix handling to a minimum, floor stands for converting counter top units to floor models, and mix-in blenders for marvelous mix-ins.
Display Cabinets
By wrapping functionality and reliability into an elegant, sophisticated design, Stoelting's Display Cases allow you to preserve and protect your frozen treats while creating an engaging, colorful display.
Stoelting
Display Cabinets Product Families
Floor Stands
Designed to quickly and easily convert your countertop machine into a floor model, these floor stands are perfect for any establishment that's short on space or needs convenient transportation.
Stoelting
Floor Stands Product Families
Stoelting Accessories
With a wide variety of accessories available, you're able to modify and customize your Stoelting machine to your liking, making it the perfect addition to your frozen treat setup.
Stoelting
Stoelting Accessories Product Families
Flavor Burst
Transform your menu with a variety of irresistible flavors. The Flavor Burst System stripes or blends delicious flavors into your frozen treat products, allowing you to make new, exciting creations.
Stoelting
Flavor Burst Product Families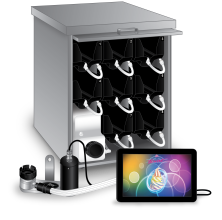 Offer a variety of striped flavors from one spout
Choose from four- or eight-flavor units
Adds flavor to ice cream, frozen yogurt and more
4 Products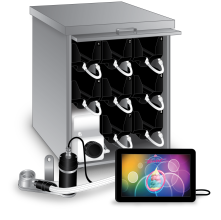 Offer a variety of blended flavors from one spout
Choose from four- or eight-flavor units
Adds flavor to ice cream, frozen yogurt and more
4 Products