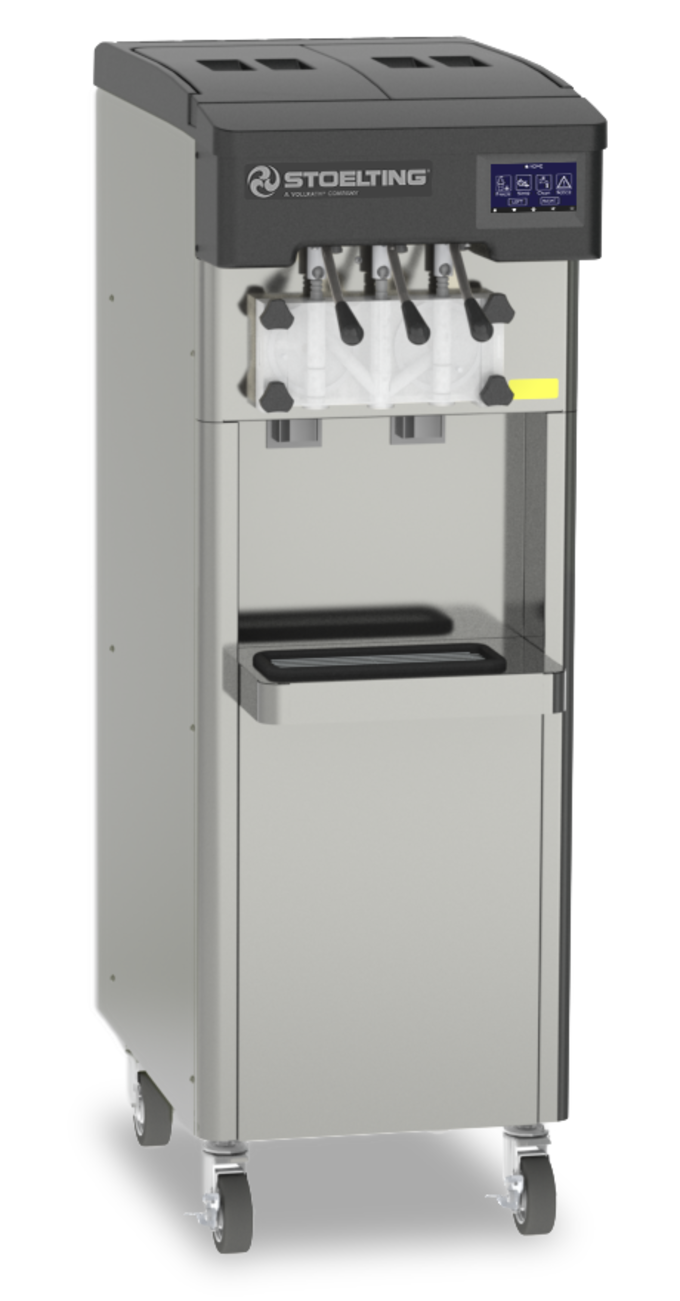 Soft Serve & Frozen Yogurt Floor Machines
F231-I3 Gravity-Fed Twin Twist Soft Serve/Frozen Yogurt Machines
Gravity Soft Serve/Yogurt Freezer dispenses two single flavors, or combine for twin twist.
Precision controlled refrigeration system designed for quality product consistency from the first cone to the last.
Powerful IntelliTec3 control communicates with the operator through a multiline graphics LCD display using full text instructions, providing additional operator information with enhanced service diagnostic capability
Energy Conservation Mode (ECM) protects product from over-agitation during slow or non-draw periods.
Compact design with a small footprint saves valuable floor space.
Proprietary auger design gently folds mix and prevents product breakdown, producing a smoother, creamier product.
The Stoelting
F231-I3 Family