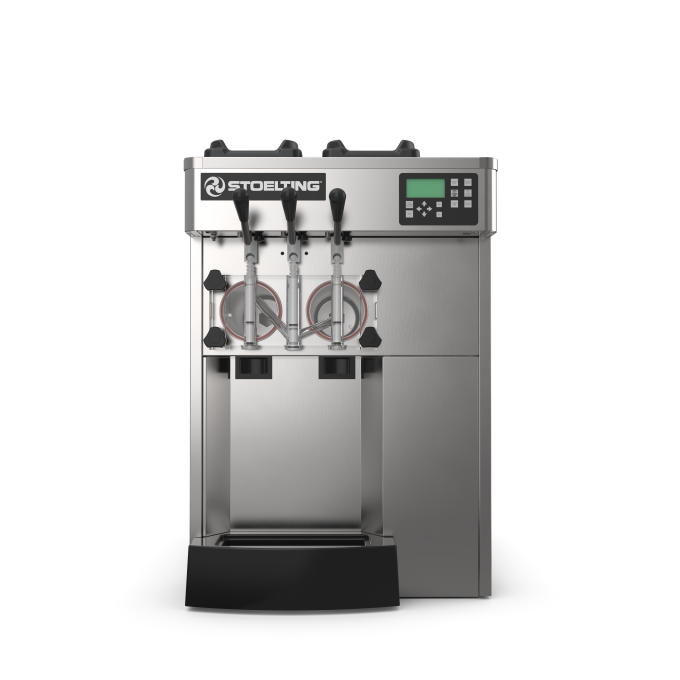 Soft Serve & Frozen Yogurt Countertop Machines
F131 Twin Twist Gravity-Fed Soft Serve/Frozen Yogurt Machines
Twin Twist, Counter-Top, Gravity Soft Serve/Yogurt Freezer. Triple-duty freezer allows you to serve two individual flavors or combine them for a twist, produces quality product consistency from first cone to last. IntelliTec2™ control for worry-free operation. ECM (Energy Conservation Mode) protects from over-agitation. Optional floor stand creates a 'floor model" package freeing up counter space and providing additional storage.
Precision controlled refrigeration system designed for quality product consistency from the first cone to the last.
Hard-working, compact counter-top unit handles peak demands, while providing years of dependable service.
IntelliTec2™ control communicates with the operator through a multiline graphics LCD display using full text instructions.
Energy Conservation Mode (ECM) protects product from over-agitation during slow or non-draw periods.
Proprietary auger design gently folds mix and prevents product breakdown, producing a smoother, creamier product.
The Stoelting
F131 Family